South Western Senior High School


Class Of 1961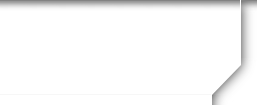 Anniversary photos
Class of 1961 Display
Located in the first row of cases, to the right of the auditorium.
The displays will remain in place the entire year.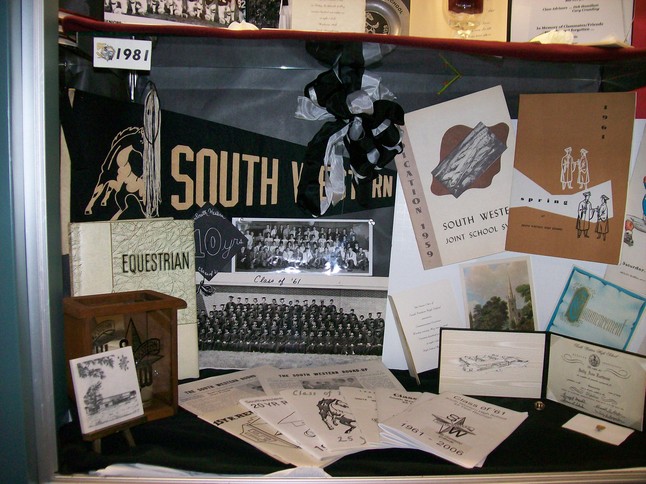 Class Members who attended our Brunch,
Saturday, Sept. 12, 2009, held in the current library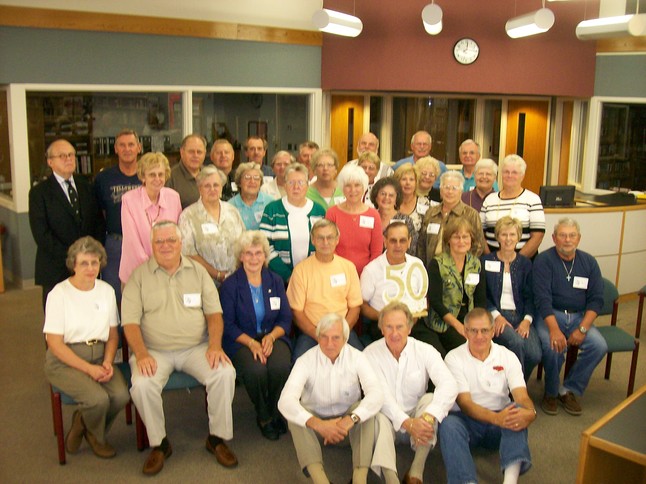 Row 1: (seated on floor): Ben Laurence, Phil Little, Terry Brillhart
Row 2 (seated): Joanne Myers Roush, Clyde Stremmel, Mary Wherley Gibbons, Irvin Bollinger, Ray Klinedinst, Linda Thoman Hershey, Johnnetta Bixler Miler, Don Parr.
Row 3 (standing): Marg Stewart Lingg, Darlene Nace Becker, Leanna Fuhrman Bankert, Janice Arter Beaver, Joan Cool Unger, Betty Fair Dubbs, Kathy Feewer Krug, Joyce Wildasin Noble, Yvonne Deamer Stough, Carol Jones Reindollar, Dawn Tasto Gross, Sally Zartman Gobrecht, Sally Hershey, Dolores Reindollar Jones.
Row 4 (back row): John Giesey, Wayne Lippy, Barry Becker, Dwight Resh, Larry Bollinger, Ty Deamer, Harold Coldren, Leonard Bankert, Birnie Helwig.
Football Players at the Brunch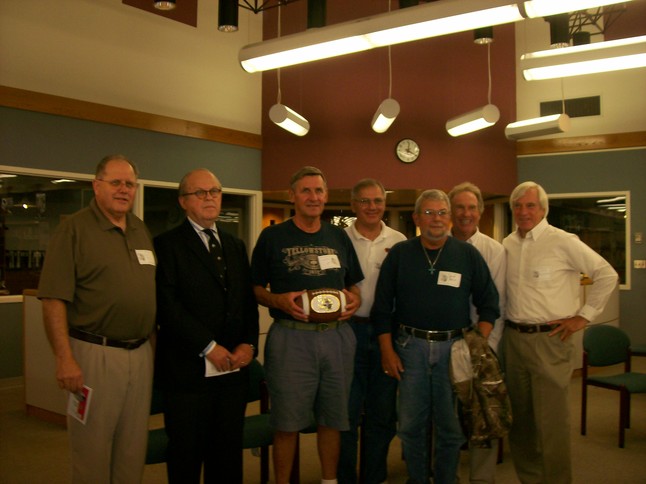 Barry Becker, John Giesey, Wayne Lippy, Terry Brillhart, Don Parr, Phil Little, Ben Laurence.
25th Anniversary Committee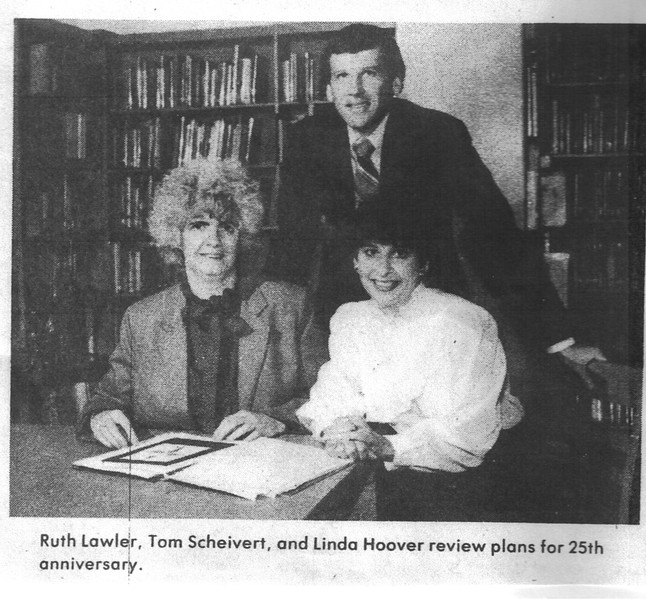 This photo of the committee accompanied an article in the newsletter when the school celebrated its' 25th Anniversary. Ironnically, Ruth Lawler is instrumental in the current 50th Anniversary Celebration. Rumor has it they have already asked her to help plan the 75th!
Original Faculty & Support Staff in 1959-1960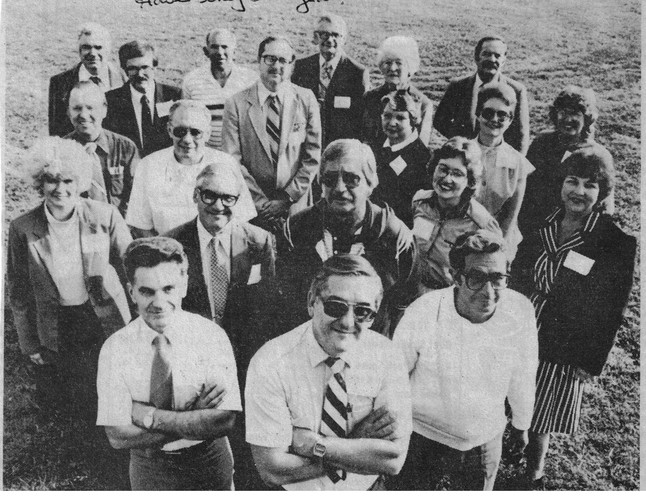 This photo was taken during the Silver Anniversary Celebration.
Row 1: William Bankert, Clarence Reinert and Robert Shreffler.
Row 2: Ruth Lawler, Richard Klunk, Kenneth Nagy, Nancy Reinert and Nancy Leech.
Row 3: Jack Krepps, Lowell Fuhrman, Norma Nagy, Ruth Reeder and Liz Web.
Row 4: Jerry Reichard, Paul Troutman, Wayne Schuler, Frederick Bollinger, Thomas Schade (Principal), Charlotte Miller and Ronald Leech.
November 2, 1984 South Western Newsletter