South Western Senior High School


Class Of 1961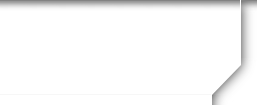 Website Sponsors
A special thank-you to the following class members who helped sponsor this website for the next three years by making a donation toward the special deal of $385: We will not be billed until 2023, so we will not ask for donations until that time. Special Thanks to those lised below who covered the costs to keep the website up and running,
Janice Arter Beaver
Leonard Bankert
Barb Barnhart Jackson
Harold Coldren
Kathy Feeser Krug
John Giesey
Birnie Helwig
Ben Laurence
Wayne Lippy
Joanne Myers Roush
William R. Myers
Gary Starner
Gordy Stauffer
Bill Sterner
Dawn Tasto Gross
Linda Thoman Hershey
Babs Unger Kalkwarf
Bob Wildasin (Class of '62)
Sally Zartman Gobrecht
Additional sponsors are welcomed, so if you are interested in helping maintain this website, send a check payable to Dawn Gross at her home:, 1025 Pear; Drove., Hanover, PA 17331 Since we had to close the class checking account, Dawn is handling all our cash. All charges for the website were billed to Sally's credit card and Dawn reimbursed her.