South Western Senior High School


Class Of 1961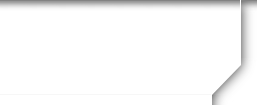 In Memory
Dottie Flohr (Beard)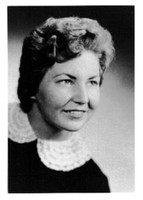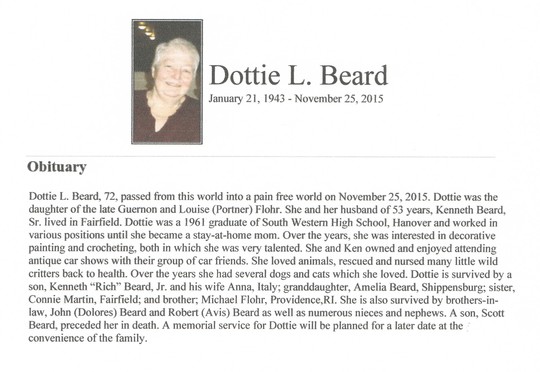 A message has been received from Kenneth Beard, advising that our classmate, Dottie Flohr Beard, passed on November 25, 2015, of natural causes in Fairfield, PA. She is surved by her husband, Kenneth, her son, Richard Beard and his wife, Anna, a granddaughter, Amelia Beard, and a sister, Connie Martin.
Dottie and Ken were married for 53 years. They resided in Fairfield where she was a housewife. She was very talented in decorative painting and crocheting, which she enjoyed very much. She and Ken owned a 1968 Chrysler Imperial which they took to car shows with their friends. They also enjoyed camping.
Dottie loved animals and owned several cats and dogs. She also rescured and nursed wild creatures back to health.
For anyone wishing to send Ken a sympathy card, their address is: 184 Cove Hollow Road, Fairfield, PA 17320.