South Western Senior High School


Class Of 1961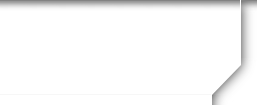 In Memory
William E. Myers
William E. Myers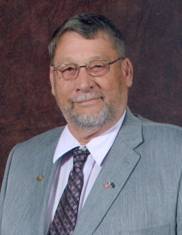 March 2, 1941 ~ March 21, 2018 (age 77)
William E. Myers, 75, of Glenville, PA, entered God's eternal care, Wednesday, March 21, 2018 at home with his loving family by his side.
Born March 2, 1943 in Hanover, PA he was the son of Marie R. (Wilson) Myers and the late Joseph W. Myers. William was the loving husband of Nancy C. (Miller) Myers with whom he shared fifty-four years of marriage.
Williams was a 1961 graduate of South Western High School, Hanover, PA. He retired in 2015 from Nelson Agri-Service, L.L.C., having worked as a salesperson for over forty-two years.
William was a member of St. David's United Church of Christ, Hanover, PA. He was a former Director with Adam Electric Co-op, Inc., a member of the Pennsylvania Farm Bureau, the N.R.A., and the Turkey Federation.
William enjoyed bowling, hunting, fishing and spending time outdoors.
In addition to his loving wife, Nancy, William is survived by three children, Susan E. Myers of Glenville, PA, Richard E. Myers of Phoenix, AZ, and Diane M. Myers of York Springs, PA; six grandchildren; three great-grandchildren; and nine siblings, David Myers of Spring Grove, PA, Judy Leese and Julia Null, both of New Oxford, PA, Earl Myers, Glenn Myers, Jean Werner, Raymond Myers and Joan Leese, all of Hanover, PA, and Ned Myers of Glenville, PA.
A funeral service to celebrate and remember William will be held 11:00 AM, Monday, March 26, 2018 at the Kenworthy Funeral Home, Inc., 269 Frederick Street, Hanover, PA, with Pastor Scott A. Sager officiating. A viewing and time to share memories with the family will be held from 10:00-11:00 AM, Monday, March 26, 2018 at the funeral home. Burial will be in St. David's Church Cemetery, Hanover, PA.
In lieu of flowers, memorial contributions may be made in William's name the Wounded Warrior Project, 4899 Belfort Road, Suite 300, Jacksonville, FL 32256.
The family has entrusted the Kenworthy Funeral Home, Inc., Hanover, PA with arrangements. Memories and condolences may be shared at www.kenworthyfh.com.
Donations may be made to:
Wounded Warrior Project
4899 Belfort Road, Suite 300, Jacksonville FL 32256
Tel: 1-877-832-6997
Web: http://www.woundedwarriorproject.org/